What are Toronto Networking Events?
You hear it all the time is business, "You should be networking!", or "It's who you know, not what you know". Considering setting a bunch of meetings with random people who you don't know and deem "important" isn't viable, this is where networking events in Toronto come in. With a Toronto networking event, everyone is there for one purpose – to make new connections.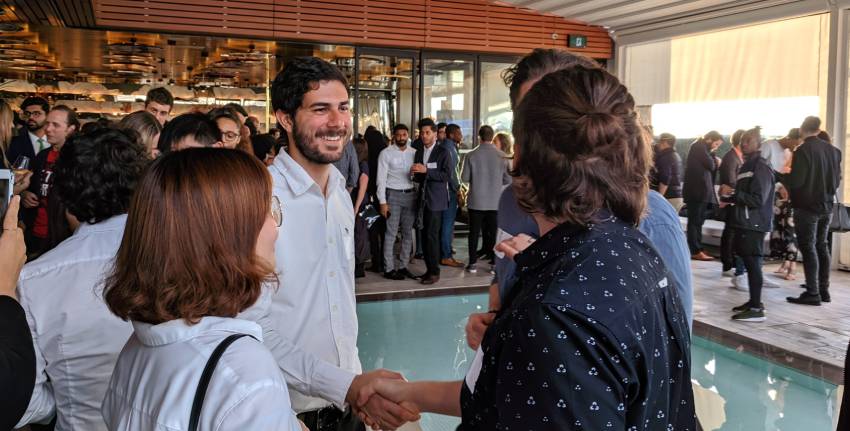 Networking Events are usually set in a casual and relaxed environment giving you the chance to comfortably walk up to any person at random and start a conversion. These conversations can go anywhere from, Just meeting someone, getting a job, hiring someone else, or even making a friend. At networking events, the opportunities are endless and present themself in front of you for anyone experienced or non-experienced!
Why Attend A Networking Event In Toronto?
People go to networking events for many different reasons. Some young entrepreneurs may seek employment opportunities, or some business owners may seek eager and passionate talent for their business. There are many reasons to go to a networking event, but in any situation, the bread and butter of networking events are for entrepreneurs to create new business connections and build relationships.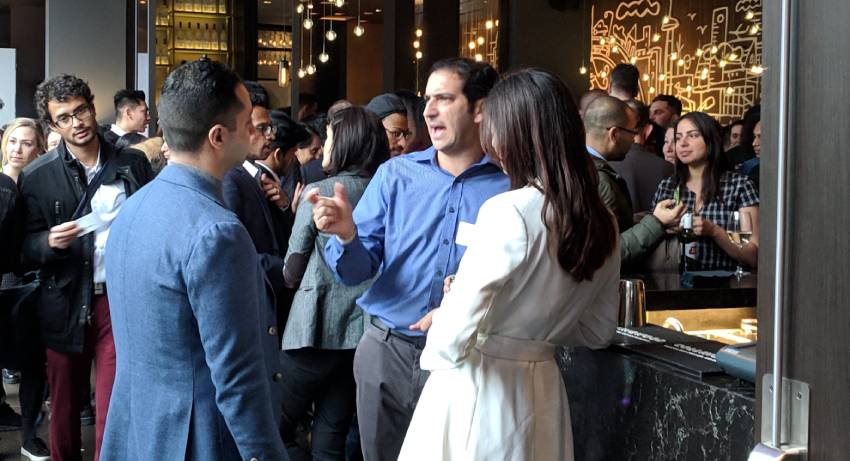 You may find that you love meeting new people and making new connections for the purpose of advancing your career or business. For some people, networking events may seem like a necessary evil. In any case, networking connects you with different people that can benefit you.
How do you prepare for a Toronto networking event?
You may feel the need to prepare for your next networking experience, if so its good to know some helpful tips to get you ready to make your new connections.
Bring Your Business Cards.
Handing out business cards is a great way to push your business presents. With each business card you hand out is a potential client or customer you could have. However, this doesn't mean you should go around handing out business cards like candy at every Toronto networking event. Combined with a lasting connection being made, that new relationship can be the difference between the business card staying in their wallet or going into the garbage.
Dress To Your Purpose.
When it comes to networking events, always dress for the crowd you're trying to attract.  If you're looking for casual business connections, you should dress casually to fit. If you're looking to possibly get hired or find a client/customer you should dress more business appropriately like a dress shirt or suit. Before you attend your next Toronto networking event, be sure to ask yourself – What kind of connections and relationships am I trying to make?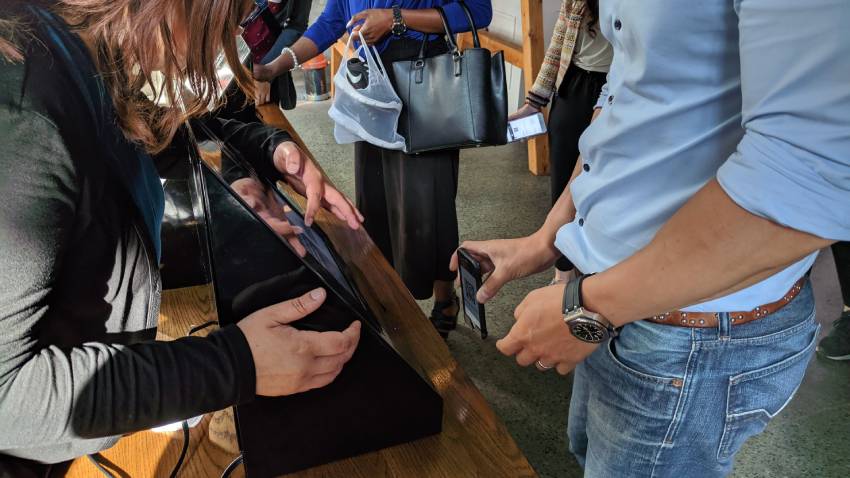 Don't Forget Your Phone!
Having your phone with you is a necessary evil. If you bring your phone to a networking event you should definitely not be looking at it 99% of the time. In fact, it should be away in your pocket as much as possible so you can focus on making new connections in real life rather than online. However, having your phone is a great way to save a connection gone well. With your phone, you can add the new connection on LinkedIn, or even save them as a contact directly to your phone. Having your phone comes particularly useful if you don't have a business card to hand out. Don't just talk to someone – connect with them!
Tips to effectively network at the next Toronto Hip Haus event
For any level of experience networking from beginner to expert, here are some tips to help you make the most out of your day networking.
Be Yourself
People go to a networking event to meet people, not corporate employees, or pushy salespeople. Don't be afraid to get personal and be yourself. After the event, people aren't going to remember Tom that's very good at IT services, there're going to remember John whos great at finance, and whos passionate about surfing and photography. Avoiding things like elevator pitches and industry jargon can create a genuine rapport with that connection and make a lasting business relationship.
Be Transparent and Honest
Are you looking for a job? Say that! Don't be manipulative and hide your true intentions. By cutting out the strategic small talk you can get right to the point of your networking a lot faster and more importantly, honestly.
Follow Up On Your New Connections
So you made a couple of great business connections yesterday, but they all end up going nowhere. No callback, no messages or conversions had? This is where you should have followed up with that new connection with a maximum of 2 days later. You should always send follow-up emails or phone calls to anyone you want to continue your relationship with.
About Hip Haus Young Professionals Networking
The Hip Haus is an organization that exists to empower young professionals to expand their connections, grow local businesses and foster professional development through peer-to-peer networking. 2019 represents a huge year as The Hip Haus is increasing it's offering with exclusive events curated for the movers and shakers of Toronto, while also expanding its brand to other cities throughout North America.
See our networking events if you want to find out when and where our next free event is happening in Toronto. You can also check out our gallery of what a typical Hip Haus event looks like.